Liverpool head coach JurgenKlopp has called on his boys to get really ugly to play against when they come up against French giants Paris St. Germain in the Champions League on Wednesday night.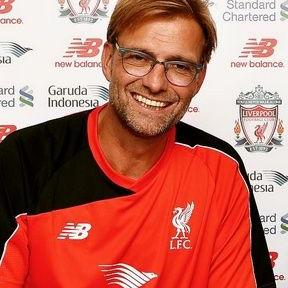 The visitors will qualify for the knockout stages of Europe's grandest tournament if they manage to defeat PSG at the Parc des Princes and Red Star Belgrade also fail to beat Napoli in Naples.
PSG, who have won all 14 of their Ligue 1 matches so far this season, received a big boost with the news of the return to full fitness of important first team players KylianMbappe and Neymar in the French capital.
JurgenKlopp however, wants his players to enjoy the moment and probably upset the French champions in front of their own fans.
The German manager said, when asked of his approach to the game, "How do we want to play? Bravo. Against Paris St. Germain it makes sense in all different departments that we really try to enjoy the game – a very difficult game."
"In a game like this, you need to be at your best in pretty much all departments, but especially in your frustration tolerance. So you are really not annoyed by yourself or lose confidence in a situation when they pass you with the ball, with a run or whatever".
Klopp was keen to stress how important it is for his boys to play the game on their own terms against the Ligue 1 champions.
The German head coach also confirmed that Adam Lallana is unavailable for selection after picking up a slight injury and striker Dominic Solanke is still struggling with a little injury.
He said, "Adam is back in training on Thursday. Dominic Solanke has a little groin injury."
The game between Liverpool and PSG is expected to be a tough one, considering the stakes are high for both teams to qualify for the knockout stages.